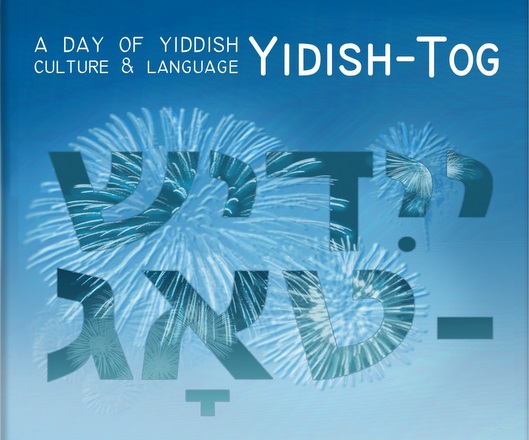 Song – Poetry – Theatre – Folk Dance – Klezmer Music – Folk Arts
– and a lot more!
———————————-
Folk Dancing with Jill Gellerman
Calligraphy with Stephen Cohen
Klezmer Music with Columbia Klezmer
Yiddish Fabric Arts with Vera Sokolow
Jewish Zodiac (Mazoles) with Beth Edelstein
Yiddish singers Dmitri Slepovitch and Perl Teitelbaum
Poetry Reading with Leizer Burko, Sholem Berger,
Mindy Rinkewich, and Gitl Schaechter-Viswanath
Yiddish Theater Magic with Shane Baker and David Mandelbaum
In The Gallery: Photographic Essay "Quarters of Memory:
Journeys through Jewish Europe" by Ahron D. Weiner
Sunday, Nov. 7th
Noon to 6 pm
Admission: $10 adults, $6 students and seniors
Children 12 and under free
———————————-
Klezmer Dance Party with Jeff Warschauer and Margot Leverett
Sunday, Nov. 7th
7 – 9 pm
Admission: $10
Both Events: $15
———————————-
Location:
Stanton Street Shul
180 Stanton Street
(Lower East Side between Clinton & Attorney Streets)
New York City
Map and Directions to Stanton Street Shul
———————————-
For more information, please email us at ytog@yugntruf.org
or call Yugntruf at 212-889-0381.
Yidish Tog is made possible in part with public funds from the Fund for Creative Communities, supported by the New York State Council on the Arts and administered by the Lower Manhattan Cultural Council.